Data broadcasting
Data broadcasting provides useful information
By clicking on d-button of a remote control unit, you can access your requested information such as local weather forecast, 24H news and information linked to on-air programs.
2 types of data services
Information service not linked to on-air programs
Accessible any time
Information service linked to on-air programs
Accessible during on-air
Basic page format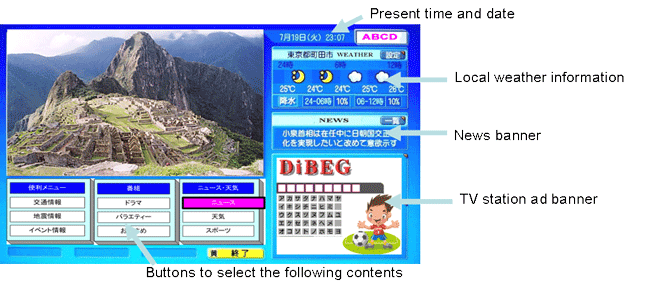 Non-linked contents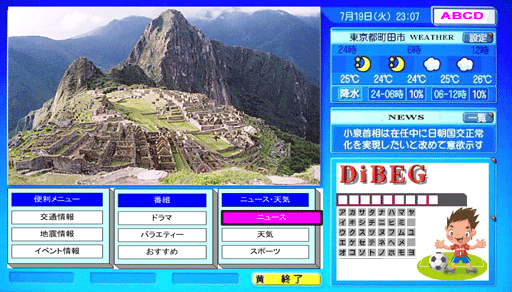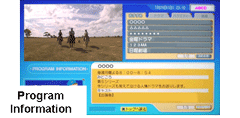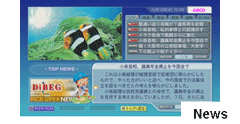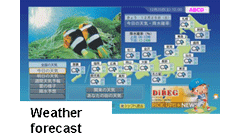 Program-linked data contents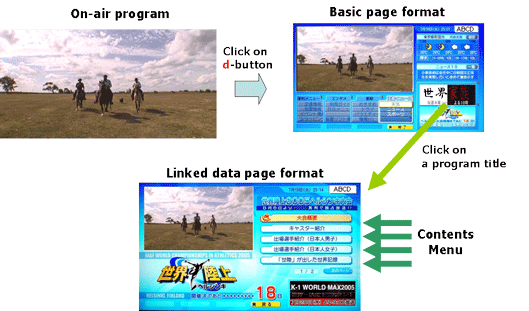 Program-linked interactive contents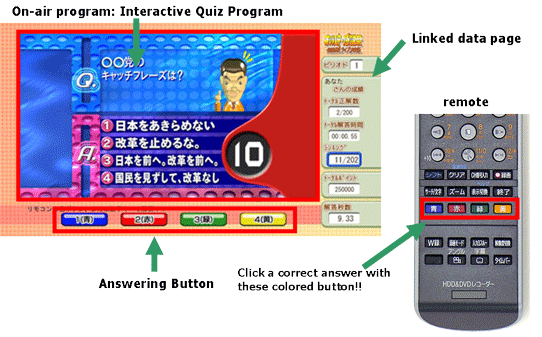 Data Broadcasting
Data broadcasting provides news, weather, traffic, stock market, and other information which may relate to the programs carried with. Viewers can access up-to-the-minute news and other information on-demand.
Data broadcasting can be classified into two categories. One is independent data broadcasting such as news, weather forecasts and and the other is linked data broadcasting which transmits supplementary information on the main television program.
Linked data broadcasting ,for example, provides information about the characters in a TV drama. In a sports program, you can check progress on the game and find information about the athletes.
ISDB-T can send more detailed information via communications lines to complement the data broadcasting which has only limited bandwidth. Viewers can access rich data contents, including photos, with the digital TV connected to the Internet.